Cutting the Cord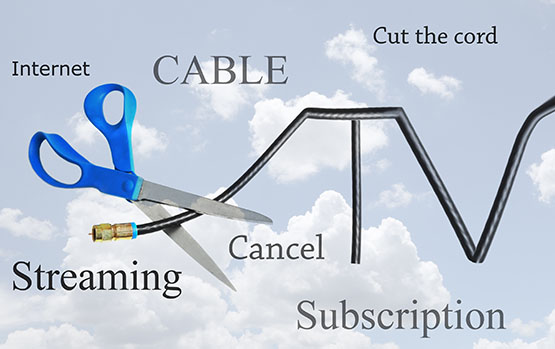 What about TV?
When you switch to internet service from TMLP, you will need to make some decisions about existing TV services for your home or business. While TMLP does not provide traditional TV services, there are a number of great alternatives to consider.
TV and Streaming Services
Many of our broadband customers are opting to join a growing trend among Americans known as "cord cutting." This means a departure from the traditional model of live channels and complicated DVRs toward more affordable and convenient online streaming options. Using an internet-connected streaming device like a Roku, Apple TV or Google Chromecast, most users will subscribe to a handful of services a la carte to meet their specific demands without all the extra channels. Some popular services include:
---
Sticking with your current provider
Of course, if you really like your current cable subscription, you can always keep that even without it being bundled to an internet package.
Antenna
There's also the option to use an HD antenna, which receives the same great quality picture. The only catch is that you'll need an omni-directional antenna and compatible TV. The models that stick to your windows or on top of your television may not provide a reliable picture. Check out anntenaweb.org for more information. This site will show you what channels you can potentially get with your antenna and how to best position the antenna for maximum channel reception.