Staying true to our mission in a new economy.
The continuing and increased focus in conjunction with changing regulatory landscape requires the ability to adapt quickly in the new economy. This certainly applies to TMLP. To humanitarians, a new green economy may mean being socially aware by improving human well-being and building social equity while reducing environmental risks and scarcities. To economists, it may mean focusing on sustainable development and reducing poverty by transforming economic activities and economies.
To TMLP, a new economy means being conscious about the environmental footprint we leave behind. It's more than just recycling and renewable energy; it's about actively and consciously taking a proactive approach to sustainability while also being efficient with our resources. It's about setting standards and then bettering them. And it's about energy efficiency and making the right choices for our ratepayers.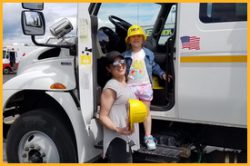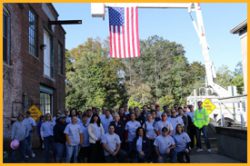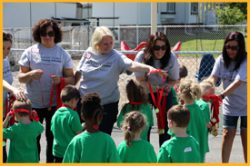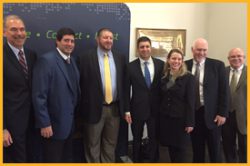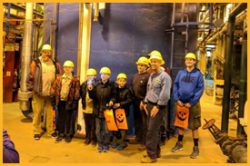 Taunton Municipal Lighting Plant crafted a new strategic plan several years ago, which set the course for the future. The plan set specific, comprehensive goals in five key areas: customer service, workforce, finances, environment, and power supply. Decisions made, and actions taken by TMLP were to be in line with these goals.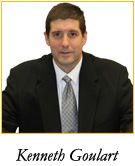 First and foremost, our mission is, and will continue to be, to serve and protect our ratepayers by being cognizant of cost, providing reliable service and meeting our customers' needs - while embracing new, renewable energy and technology. We do that by creating a balance that enables us to maintain a diversified, cost-competitive, environmentally-responsible, reliable and sustainable power supply...this is consistent with our mission statement and at the core of our strategic plan.
The tenants of our strategic plan, as defined by our mission have never been as relevant as they are today as we navigate our way in this new economy. Our renewable energy supply continues to grow with the addition of residential solar projects during the past year. The community solar project is well underway and is on target for operation in the next year, which will bring the total number of our solar farms to six. Our distributed generation project was launched in the fall and has already provided savings in avoided costs to TMLP customers.
As a complement to this commitment to sustainability and fiscal responsibility, TMLP was awarded a $1.25 million grant to build a 1.5MW battery storage pilot project currently slated to be constructed at the Cleary-Flood Generating Station. The grant, the maximum amount awarded in the $20 million initiative, will greatly help in mitigating capacity and transmission costs while providing savings for our customers.
Another key tenet emphasizes the commitment we have made, individually and collectively as a utility, to being responsible citizens. We are truly proud of the role TMLP played in assisting in the relief efforts to restore power following Hurricane Irma in Florida and Hurricane Maria in the Caribbean. TMLP crews and equipment participated in this four-month effort, from September to December, in Orlando, Florida, and later in St. Thomas, as part a 65-plus member mutual aid effort organized by the Northeast Public Power Association and local municipal electric utilities. Many thanks to all our employees for their hard work and the sacrifice they made to be a part of this unique and selfless effort.
As we continue to embrace green energy as one component of a balanced portfolio, our rates have remained stable with no rate increase to our customers. This is a true testament to our commitment to customer service and rate payer goal of being a trusted partner for the community.
Taunton Municipal Lighting Plant is committed to honoring our mission statement which includes its commitment in embracing

green energy while providing a balanced portfolio to the rate payers.
We live in a green economy that continues to evolve and have a lasting impact on the way TMLP, as a utility, does business. Yet we know that even in this new economy, the cost of the service still matters to our customers. We gauge our success not only on how we adopt, and adapt, to new technology and how we add renewable and sustainable energy to our portfolio, but on cost, reliability, and being accountable for the decisions that we make.
TMLP takes pride in being a trusted resource. To us, being a trusted resource means taking the time to listen to our customers about what they want and need from their electric utility and for many, their internet service provider as well. They want access to solar power as evidenced by the number of residential solar projects that have been completed and the interest in the community solar farm that was near completion at the end of the year. They also want a reliable system that lets them power on and/or charge their electronic devices, regulate their energy consumption on line, and keep their lights bright when they want.
Being a trusted resource also means that we refine, as we redefine, our focus. As the largest municipal electric utility in Massachusetts with 37,000 meters, TMLP sets its future course with a 20-plus year vision. The choices that we make today must withstand the short-term benefits and continue to have a positive impact far into the future. Our power generating facility at the Cleary-Flood Station and the West Water Street facility are examples of how decisions made by our predecessors are just as important, and play as significant a role, as before. These facilities co-exist with the distributed generation project that is now in operation and will house our battery storage system in the future. Conversely, the decisions that we make today with regard to renewable and sustainable resources must also withstand the test of time and not place a financial burden on future customers.
TMLP takes its role as an economically-responsible, environmental steward seriously, one that incorporates technology in a reasonable, risk-balanced manner for all customers.
Taunton Municipal Lighting Plant experienced several significant achievements and accomplishments in 2017 that will have a positive impact on the utility and its customers well into the future.
TMLP was the recipient of a $1.25 million grant awarded as part of the Energy Storage Initiative (ESI) Advancing Commonwealth Energy Storage (ACES) program. The grant, funded by Department of Energy Resources and administered by the Massachusetts Clean Energy Center, will be used to build TMLP's 1.5 MW battery storage system at the Cleary-Flood station and will be coupled with the planned 1.5 MW of power generated by the community solar project. This will enable TMLP to pursue a more reliable, clean and affordable energy portfolio while providing additional savings to ratepayers by mitigating both capacity and transmission costs.
The distributed generation project at the West Water Street station went online in 2017 and has helped shave peak load, resulting in cost savings to TMLP customers. The September rollout was the culmination of nearly 10 years of planning, site preparation, building and implementation - a true testament to environmental stewardship. Infrastructure improvements and maintenance, as well as upgrades to technology at the TMLP generating station, substations and throughout the service area remained an important part of TMLP operations during the year. The Cleary-Flood Generating Station was put into service several times during the year, operating at a 20% run time.
An additional 69 residential solar projects were completed in 2017, representing an additional 539.54 kW of power and $310,065 in solar rebates. TMLP's total solar connected power at year end was 19,418,644 kWh produced, and 6,826,510 kWh consumed by 203 residential and 24 commercial customers, and five solar farms. The Residential Conservation Service Program performed 269-thermal imaging and energy audits for residential and commercial customers, a number that continues to increase each year. A total of 433 residential appliance rebates were awarded for the purchase of qualified appliances, the largest number of rebates being 167 for energy efficient refrigerators, followed by clothes washers (143), dishwashers (97) and air conditioning units (26). The ongoing replacement of mercury street lights with LED lights continued with the installation of 2,200 lights, resulting in a total savings of 1,014,126 kWh.
TMLP internet service expanded to include fiber optic voice service, a welcome addition to the thousands of residential customers who rely on TMLP for their internet, and now phone service.
TMLP enhanced its outage and emergency reporting and tracking system through the combined efforts of Engineering and Customer Care. Customers can not only report an outage, but also follow the progress of TMLP efforts to restore power.
TMLP joined many other Massachusetts and New England municipal electric utility staff in the municipal aid efforts to restore power in Florida and St. Thomas after the two devastating hurricanes. TMLP is proud of these lineworkers, as well as all TMLP staff to make sure that we offer our customers and others safe and reliable electric and internet service, as well as a better world in which to live. During the year, TMLP staff collectively donated to several organizations, including the St. Vincent de Paul Society, Dana Farber Cancer Institute and the United Way, in addition to the many organization supported by individuals and families. In its spirit of community, TMLP reintroduced the Open House at 55 Weir Street during Public Power Week, an event attended by hundreds of local residents, and continued its partnership with the Leddy School.
Antone Almeida Jr.
Christina Amaral
Stephen Araujo
Michael Audyatis
Jeffrey Bagge
Brett Baker
Brian Belanger
Kenneth Bell
Steven Bianchi
Trevor Bissonnette
Troy Bissonnette
Amey Bissonnette
Mark Blackwell Jr.
Peter Botelho
Christopher Boucher
Michael Boulay
Sonja Britland
Kevin Brocato
Jose Brum
Elizabeth Buckley
Brandon Burns
Steven Cantwell
David Carlson
Cynthia Clark
David Cordeiro
Joshua Cordeiro
Glenn Cormier
Lisa Cornell
Albert Costa
Steven Cote
Rachel Coute
Jason DaCunha
Dominic Damiano
Thomas Debrum
Robert Deggendorf
Steven DeMoura
Donald Dessert
Kristin DiGirolamo
Michael Emond, Jr.
Israel England
Timothy Entwistle
Michael Fairhurst
Stacie Faria
Joseph Fernandes Jr
Maria Fernandez
Kenneth Ferreira
Ronald Ferreira
David Fink
Craig Foley
Luiz Fratelli
Nathan Furtado
William Gallagher
David Gallego
David Giebel
Nicholas Gordon
Richard Goulart
Kenneth Goulart
Kelly Goulart
Doreen Graca
Nicole Grant
Carl Grilo
Stephen Grundy
Ernest Hall
Nicholas Hartung
Keri Hayston
Eva Henault
Marc Herbert
James Higgins
Kimberly Holmes
Scott Hopkins
Christian Hopp
James Irving
Mark Jones
Amy Kelley
Michael Kelsey
Thomas King
Valery Krush
Roderick LaFrance
Joseph Laranjo
Tyler Laranjo
Michael LeBlanc
Jeffrey G. Leconte
Judy Leonard
Ian Lewis
Linda Linhares
Maureen Lounsbury
Maria Magan
Michael Marquis
Carl Martin
Armand Martins
David McAlpine
Nicole McCarthy
Michael McDermott
Joseph McKenna
Timothy McLaughlin
Mark Medeiros
Kevin Medeiros
Cheryl Medeiros
Carrie Medeiros
David Melanson
Brandon Mello
Denise Mello
Carol Mendonca
Christopher Mitchell
Elizabeth Mitchell
Michael Morais
Carla Morasca
Joan Mulcahy
Thomas Noel
Rene Ocampo
Kelly Ocampo
William Olson
Thomas Pelto
Robert Pepin
Francis Pereira
Dennis Perkins
Jaclyn Pinarreta
Donna Pittsley
Kimberly Ponte
Philip Price
Andrew Ratcliffe
Jennifer Ready
Janice Reis
Michael Ricardo
Daniel Rock
Jason Rodrigue
Justin Rogers
Richard Rose Jr.
Sandra Sa
Albert Santos
Gregory Santos
Diane Sheehan
Randy Silveira
Katrina Silveira
Debra Silvia
Kathleen Smyth
Zachary Sousa
Thomas St. John
Roger St. Laurent
Kevin Steadman
Jeffrey Stempka
William Strojny
Steven Studley
Shawn Sullivan
Dana Sullivan
Kristine Sullivan
David Sylvia
Denise Tavares
Rachael Thielker
Aislinn Thomas
Paula Travers
Devon Tremont
Raymond Venturini
Anna May Vieira
Maria Vohnoutka
Kevin Walmsley
Steven Woodruff
Thomas Worthington